PluginGuiMagic: A WYSWYG runtime design system for JUCE Plugins
JUCE is a framework, that allows to write cross platform audio applications and DAW Plugins. Adding the foleys_plugin_magic module allows to have a generated UI, that can be edited at runtime using advanced layout and styling options. It also adds visualisers to display signals, levels and spectra with no extra coding involved.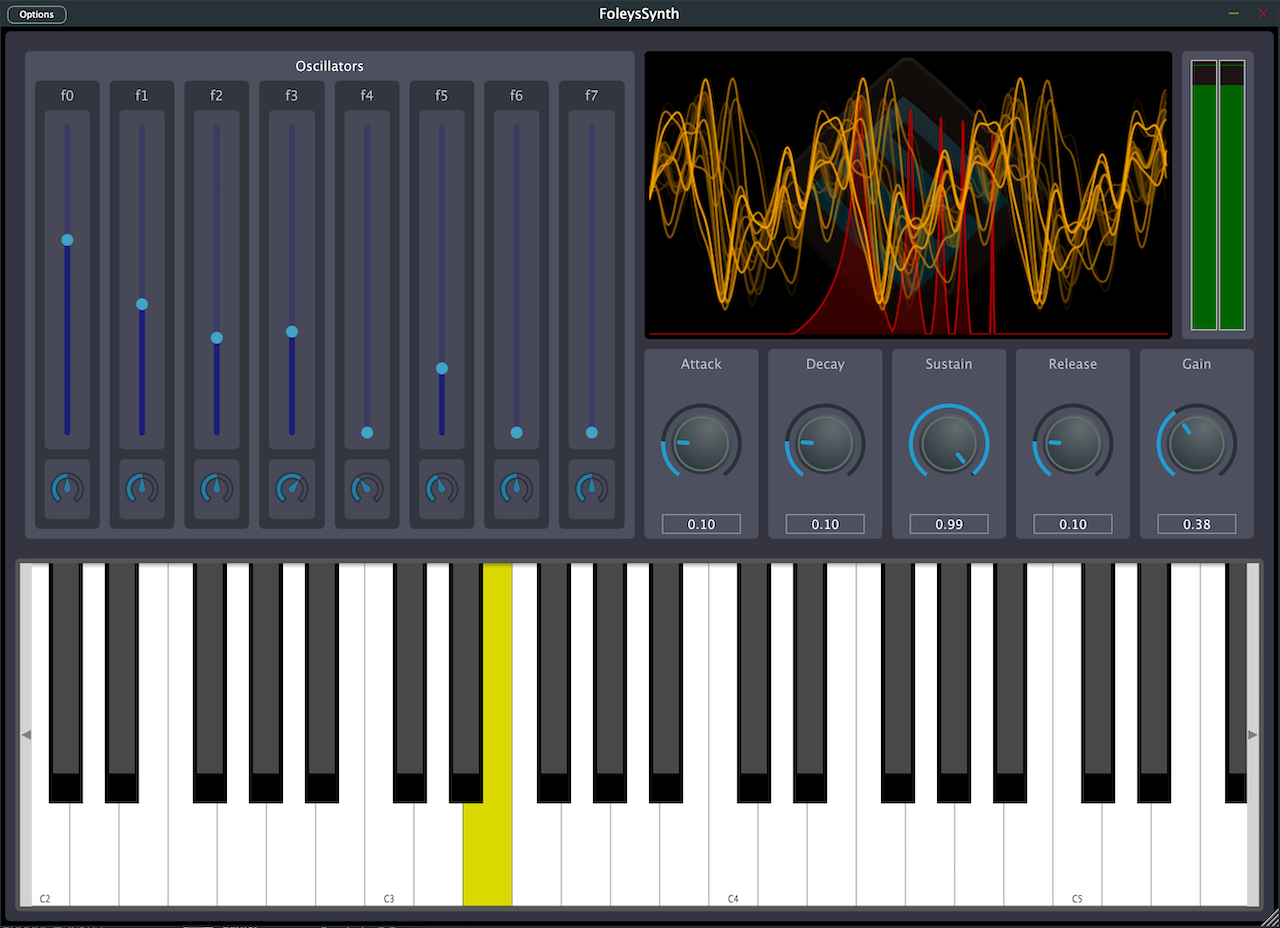 Features
The module will display an editor panel attached outside of the ProcessorEditor you are editing. In three resizeable sections it displays the Components as tree structure (DOM), a property editor to adjust settings and colours in a CSS manor and a palette of available Components. You can add your own bespoke Components without modifying the code to be available for the designer.
These are some of the already available Components:
Slider
ToggleButton, TextButton
ComboBox
Label
XY-Dragger
LevelMeter, Plot
MidiKeyboardComponent
WebBrowserComponent
And those Visualisers are already present:
LevelMeter
Oscilloscope
Frequency Analyser
IIR FrequencyResponsePlot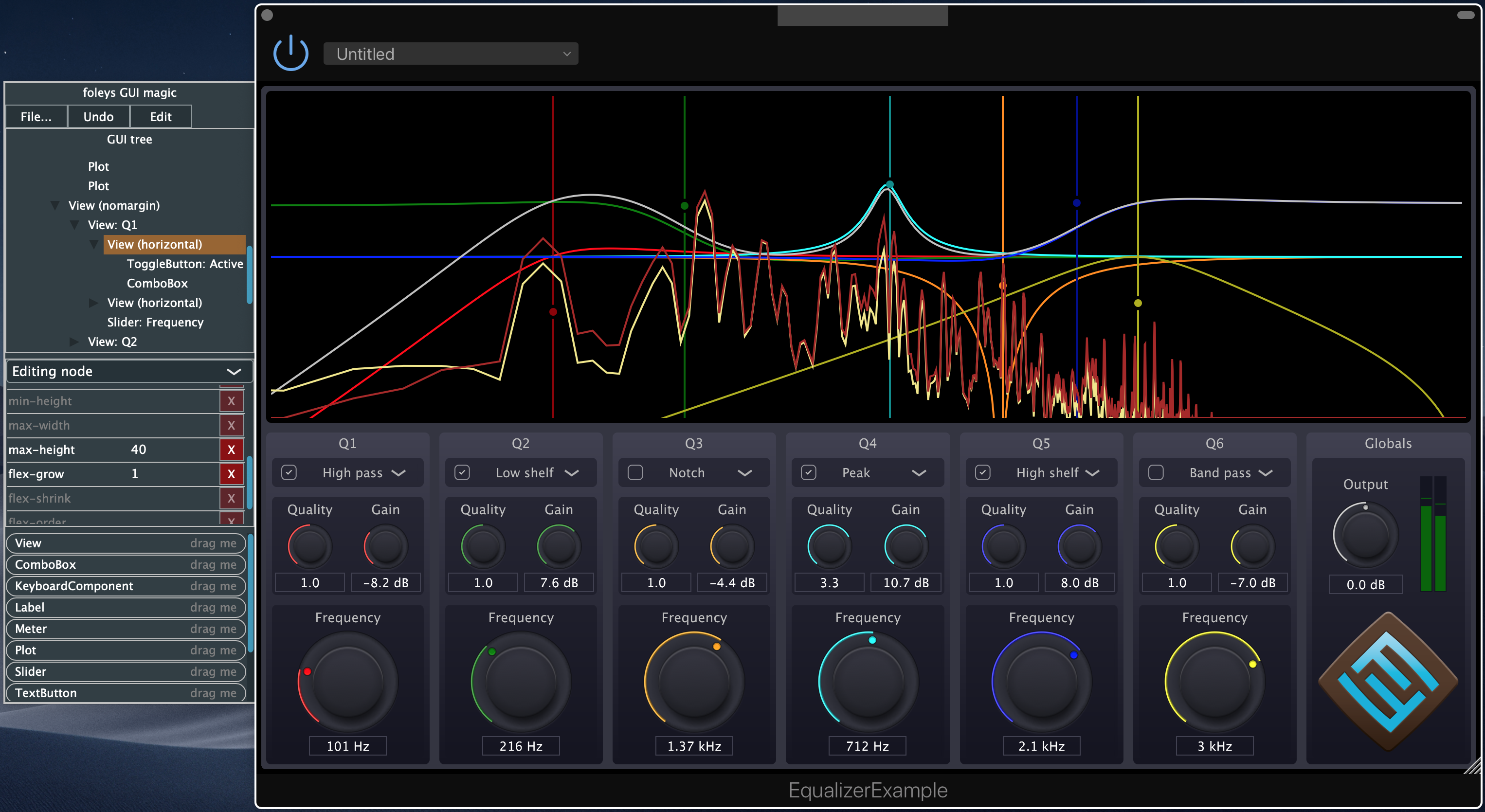 Licenses
PluginGuiMagic is free to use for non-commercial projects under the BSD-V2 (3 clause) license, see License
If you are selling plugins or applications using foleys_gui_magic, you are required to buy a license. The selling page will be online soon, meanwhile please get in touch with daniel@foleysfinest.com
The commercial license is per developer/designer who works on the project(s):
Annual license
119.00 USD (*)
equals 9.92 USD per month
for one developer or designer
Half year license
69.00 USD (*)
equals 11.50 USD per month
for one developer or designer
Quarterly license
39.00 USD (*)
equals 13.00 USD per month
for one developer or designer
Documentation
You find the API documantation here: PluginGuiMagic (doxygen)
Github repository
Find the module to add to your project here: https://github.com/ffAudio/foleys_gui_magic
There is also a repository containing several example projects to get an idea from: https://github.com/ffAudio/PluginGuiMagic/ To clone use the --recurse-submodules flag:
git clone --recurse-submodules https://github.com/ffAudio/PluginGuiMagic.git